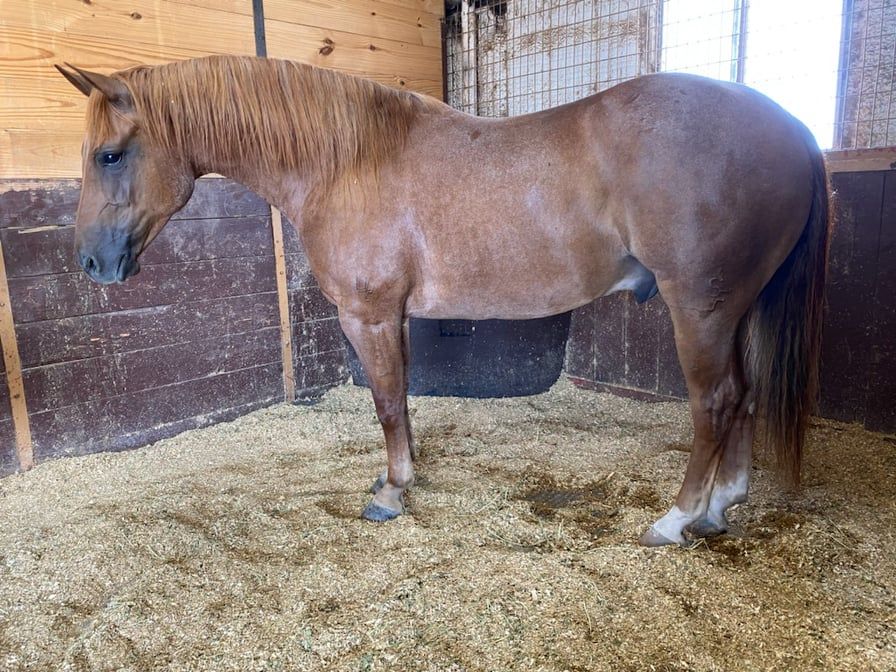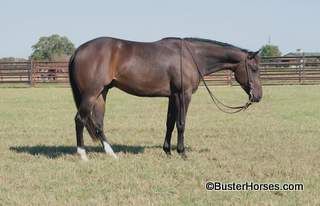 ~ CALL US TO HEAR ABOUT OTHERS AVAILABLE!!! ~ 
MANY will sell before we get a chance to picture or video them - we have LOTS OF OTHERS! ~ to hear more about what we ALSO HAVE AVAILABLE,...please call, or come see us! 214-605-7174
Crusinza Hollywood aka: "Marley" - 15H, 2015' sorrel AQHA gelding - $25,000 ~ WATCH HIS VIDEO!!! ~
 Solid gelding that has been shown a limited number of times, maintained by a young amatuer mostly from home.   Super fun, easy gelding.  Everyone is looking for this kind!!!
C Dual Red Wimp aka: Nessy" - 14.2H,  2016' red roan AQHA mare - $15,000
"Nessy" is one of our favorites and is broke like everyone wants one to be.  She is sweet and kind and has been used like a ranch gelding.  Anyone can get along with this mare.  She is well started in the breakaway box and has done tons of real roping outside and in the pens.   This mare is handy broke and an absolute joy to have around.
MK Hi Mags Sharp - aka: "Bling" - 14.2H, 2014' gray AQHA mare - $12,500  ~ WATCH HER VIDEO!!! ~ 
"Bling" is a handy, easy to ride, smooth gray mare that is absolutely stunning - this mare is drop-dead gorgeous!!!  She is by Hi Mag (High Brow Hickory X Magnolia Bar) and out of an old school style Bayou Bert X Blue Tax mare.
SpoonFulloPep - 14.3H, 2003' red roan AQHA mare - $8,500  
Own daughter of Hes a PeptoSpoonful out of a Doc Quixote X Doc Olena mare.  Broke and a BLAST for anyone to ride.  This mare has in NCHA earnings herself - world class broke, she can teach anyone how to ride.
"Goober" - 15.2H, 4 year old grade quarter horse gelding - $12,500 ~ WATCH HIS VIDEO!!! ~
Goober is a super kind, smooth, well broke young gelding.  He has been to tons of brandings, parades, and events.  Dead quiet and suitable for anyone, very comfy and easy to ride. 
"Willy" - 14.3H, 11 year old sorrel grade quarter horse gelding - $15,000 ~ WATCH HIS VIDEO!! ~ 
"Willy" has been rode thousands of miles outside.  He has been ranched on, roped off of both ends in the roping pen, and is well patterned on the barrels.  This guy is exceptionally dead quiet and BROKE in traffic.  Lots of crowds and traffic experience.   He is sweet, smooth, and uncomplicated to ride. 
"Ice" - 13.2H, 12 year old gray and white grade paint gelding $5,000 ~ WATCH HIS VIDEO!!! ~ 
Sweet  starter little playday horse or great for any starter family or trail horse. 
"Bubbles" - 16H, 15 year old red roan grade quarter horse gelding - $6,500 
Sweet, smooth, gentle giant.  Was a 1st horse and 4H mount for a 9 year old little girl who has now outgrown him and moved on to running barrels!
WE HAVE many others AVAILABLE,...please call, or come see us! 214-605-7174
~~~~~~~~~~~~~~~~~~~~~~~~~~~~~~~~~~~~~~~~~~~~~~~~~~~~~~~~~~~~~~~~~~~~~